It started with one café, a small oven and Cecile & Arnaud's dream of introducing the famous French cookie to New Yorkers. Arnaud Cannone founder and owner of MacarOn Café opened four cafes in Manhattan.
In 2009, Cecile Cannone, Pastry Chef and owner of Macaron Paris LLC has expanded a growing e-commerce business and wholesale business, over a hundred retailers across North America. True to the original savoir-faire, our mission is to offer the best & most refined French Macarons. We value our partnerships and we are dedicated to building trust and forging growth for your business. Macaron Paris is now well established in successful cafés, hotels, restaurants and specialty shops, in a collaboration of elegance and taste.
Join Us
Naturally Gluten Free
Kosher Certified
Handmade in New York City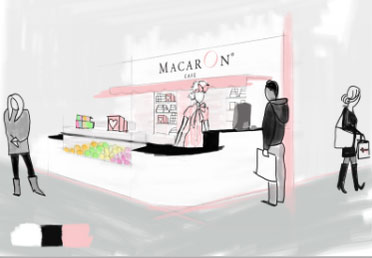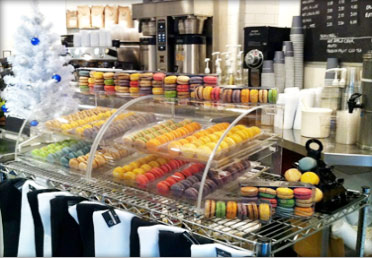 Wholesale Partner
Do you want to run a successful MacarOn Café kiosk? Now you have an opportunity to join the MacarOn team and offer the best macarons in your city. Join us! It is very easy. Call or email us and we'll get you started.
New York State:
Diviana, diviana@macaronparis.com
646-400-2411

Outside of New York State:
Laura, laura@macaronparis.com
646-725-1767

Wholesale Bulk
Our macarons are designed for coffee and tea shops, hotels, restaurants, gourmet boutiques, bakeries, and specialty shops. Offering over 30 flavors and many packaging options, we are dedicated to delighting your customers. Our state-of-the-art bakery allows us to provide the freshest macarons with the fastest delivery time. We ship nationwide and internationally.
New York State:
Diviana, diviana@macaronparis.com
646-400-2411

Outside of New York State:
Laura, laura@macaronparis.com
646-725-1767